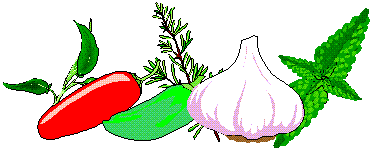 Recipes
Mary Anne's Originals, and Others
I've organized these loosely into types of meals, but this is only a guide. I frequently eat pancakes and curry for breakfast, for example. I've also separated out the Sri Lankan Recipes.
Key
V = Vegetarian
V/N - Veg/Non-veg (these recipes can be made either way)
S = Spicy (spice levels can be modified on most recipes, but these are intended to be hot...)
Appetizers/Sides
Main Dishes
Sweets
---
That's all, folks! Eat, drink and be merry, for tomorrow we shall diet!